Badsender and SendinBlue become official partners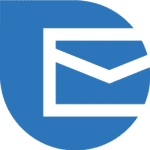 After several projects achieved hand-in-hand, Badsender and SendinBlue have officially decided to become partners. The goal is to work together on many shared marketing projects, as well as to offer Badsender's customers the SendinBlue platform when needed.
About SendinBlue
SendinBlue saw first light in 2011, when Armand Thiberge, in partnership with Kapil Sharma, decided to create an email-sending platform aiming to render public-accessible this field. It took 15 developers and 18 months to come up with a brand new email-sending platform, which focused on the product, not on the commercial outcome.
In September 2012, the very first public version of SendinBlue was released. The platform targeted both senior and junior users.
You need to choose a new email marketing software ? We can help you !